Horses Available
updated April 4, 2015
MORE HORSES COMING SOON!
Azya aka Rosie:
Rosie: aka: Zeros Flashy Lady is a red dun AQHA mare. She is short and stout standing around 14.1. She was born 2/7/99. Reg # 3780055 She has been used in 4h, for lessons, groundwork classes, and just pleasure riding around the property. She is a real sweet heart and loves children. Rides in a halter, sidepull or hack as well as a snaffle with light hands. GREAT FOR PONY RIDES TOO! She neck reins, is willing and has not bucked or reared. No bite. Great to tie, load, get on, shoe, bath. She would make a great addition to a family with young kids who want to have a safe horse they can play on or around. Best for flat riding (walk trot canter) Needs to have shoes with a heel wedge. She is independent from other horses to ride off alone but will follow if needed.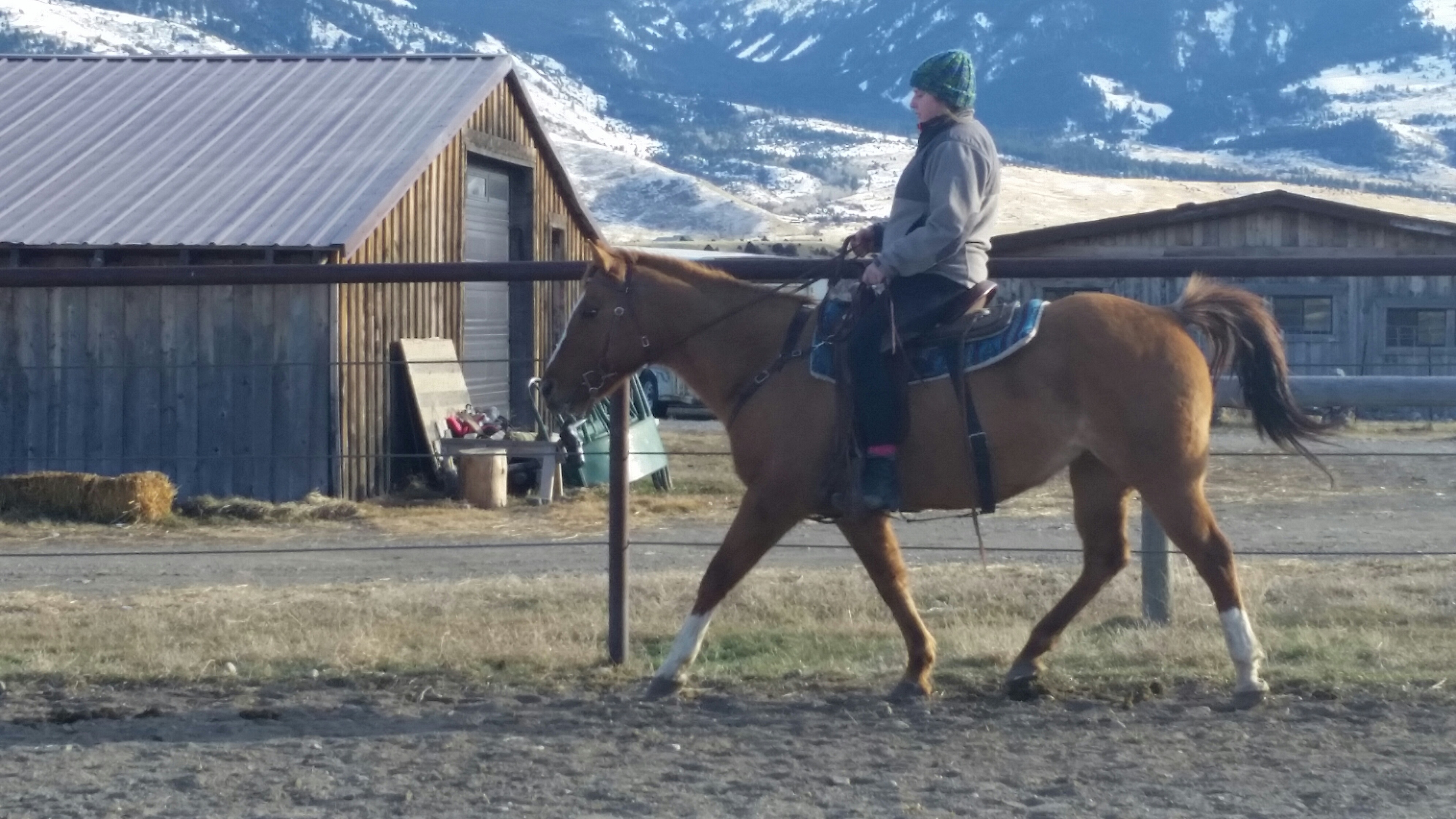 Drake:
Check out this guys bloodlines!! 16.2 hand 15 year old reg TB gelding
Jockey Club #0031842
out of Mufti and Red Machine.
Barrel videos available of both practice and competition.
This guy has Secretariat and War Admiral as well as dozens of other CHAMPIONS on his pedigree.
Raging fury (aka Drake) is a sweet guy. He was extensively used on the BARRELS through 2008- and did lots of competitions including NBHA races out east in 2012 and 2013. He has lots of speed quick and fast turns. He will turn the barrels in both directions, though is best starting to the right, then he takes the lefts on his own. He is very FAST and could excel and take you to the top if he is in the right hands to get him going again. He has competed and is a solid 3D though has lots of room to excel with more time and the right rider. He likes to go and is ready to move. Not for beginners and needs an experienced rider. He does neck rein and is leg sensitive, but has had time off so needs someone that can work him and get him back into shape. NO BUCK!! He is priced so someone can put him back into the routine and get him reconditioned and back competing. He does better with consistent riding as he is an energetic guy, but has no buck, just likes to go. He has had some time off and is ready to get back into the swing of things. Loads, leads ties and gets along with other horses. A bit sensitive for putting shoes on back end, but not mean. Stands to mount!!!

Bob: PENDING
Bob is as sweet as they come!! He is 15-16 years old and stands 14.3. He is a retired ranch and trail horse that is looking for a loving family! He is very well broke to ride, nice neck rein, and great for the kids to play on or around. He has been used for light lessons for beginners as well as lead line classes, and horsemanship ground work for beginners. Bob does have arthritis in his knees, so light riding is best. He is great around other horses and is very willing. $550